2022
Materials: Digital art, print on paper. Wooden frame (hanging)

Size: 16" x 20" (unframed) – 19" x 23" (framed)

All purchases of artwork are handled directly between the buyer and the artist. Contact
Medium and Style: These digital artworks are imitating oil, pastel, and pencil painting techniques. They are a combination of classic and modern styles. 
Themes and Influences: Human connections are complicated, but the simple reality is that LIFE and LOVE are the most important things in the world, things we can't buy for money. The greatest units of measurement for the meaning of life are the human soul and pure love. It hurts when people lose their sense of life, and these these types of people are all around me. Through these paintings, I wish to convey the emotions and experiences of those who are losing everything they once had. My paintings are filled with profound feelings of injustice and grief so strong that, unfortunately, they will never be cured. This is how i demonstrate what cannot be expressed in words. These artworks are how I communicate with the audience. 
Artistic Process: My works are indescribably sincere since I created them while hearing rocket explosions, air alarms, and news of the deaths of women and children. Here is the silent call. What does it feel like for a man when his family is taken away? What emotions do people experience when their homes are destroyed? I wish no one would ever feel it. 
"And nothing else matters but peace"
I'm Ukrainian and am acting as a part of the art forces of my country, so my mission is to show you my paintings.
My world shines when I pick up a brush, and I realize that I will never stop creating. This process helps demonstrate the inner state and emotions without words.
I think the feelings of all the people on the planet are very important, no matter what country they live in. Everyone should remember this, and that's why I'm drawing via my soul now.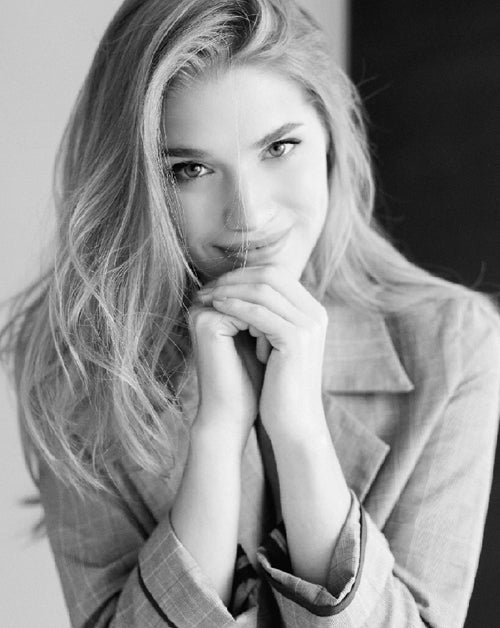 Kateryna's work was selected for the "PEOPLE" group exhibition at FRIEDA (June 2022 – August 2022). Kateryna is represented by Karina Smyrnova, who also participated in the artist talk "The unseen" on June 4.

Kateryna Gritsak. Education: 2004-2011 State Art School of Kyiv; 2011-2015 Kyiv College of Construction, Architecture and Design; 2015-2020 Kyiv National University of Civil Engineering and Architecture.
Disclaimer
While every care has been taken to ensure that our product information is accurate, we recommend that you always check product labels and packaging prior to use. Atelier items may vary in their shape, color, or size. The sale of artwork will be handled by the purchaser directly with the artist. Please note that all accessories, as well as additional items and/or ingredients pictured here with the product you are purchasing, are not included. All content and information provided here is for personal use only. It may not be reproduced in any way without FRIEDA's prior consent.