This slotted spoon is perfect for stirring a sauce or a gravy or to fish something out of a liquid to taste if it is cooked. The beach wood spoon features the pixelated dot of the "I" in the FRIEDA logo.
Slotted spoons were designed to allow liquid to strain or pass through the spoon while stirring or holding on to larger solids (pasta, vegetable…). They have a similar function as a strainer or colander.
Size: 11.8 "
Material: Beachwood, natural
Use and Care: Hand-wash and dry thoroughly.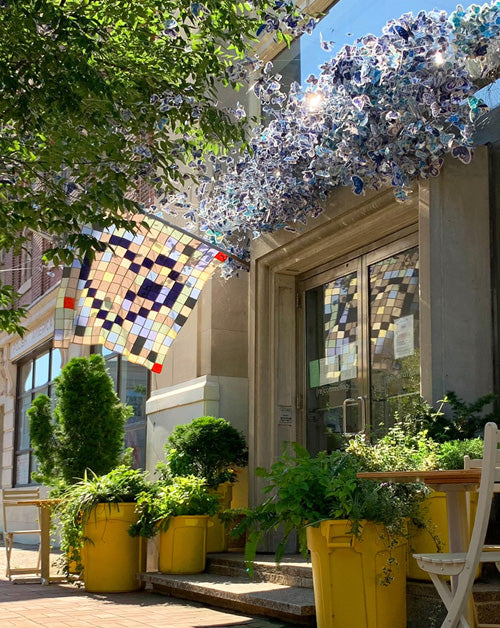 FRIEDA has embraced the pixel as its visual language to communicate the power of community. As the number of pixels grows, so does the creative potential. Pixels can be arranged in almost infinite combinations, so FRIEDA can be like a blank canvas that has the ability to constantly change, surprise, and empower.
Disclaimer
While every care has been taken to ensure that the information provided is accurate, we recommend that you always check the product labels and packaging prior to use. All FRIEDA Pantry food items are made by human hands, from natural products often sourced locally. Their shape, color, or size may vary. The color of the silk ribbon tie changes with the seasons. Please note that all accessories and additional items and/or ingredients pictured here with the product you are purchasing are not included. This information is supplied for personal use only. It may not be reproduced in any way whatsoever without FRIEDA's prior consent or without due acknowledgment.