1992
Material: Alkyd + oil on vellum
Size: 4" x 4" (unframed) – 11.25" x 11.25" (framed)
All purchases of artwork are handled directly between the buyer and the artist. Contact.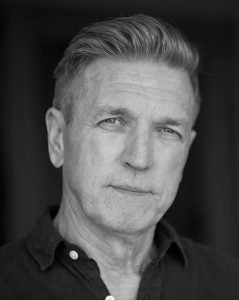 Iwan (John) Nazarewycz was selected for A closer look at FRIEDA (August – October 2021).

He also shared his artistic way of thinking during a live demonstration: "The Evolution of a Painting". John Nazarewycz earned a B.F.A. from the University of Pennsylvania in conjunction with the Pennsylvania Academy of Fine Arts. A painter, he showed with Larry Becker Gallery for over a decade, as well as with galleries in New York and Washington, DC. His work has been exhibited at the Institute of Contemporary Art, Philadelphia, the Delaware Art Museum; and Woodmere Art Museum (Philadelphia, PA). Nazarewycz's paintings are held in private collections throughout the country.
Disclaimer
While every care has been taken to ensure that our product information is accurate, we recommend that you always check product labels and packaging prior to use. Atelier items may vary in their shape, color, or size. The sale of artwork will be handled by the purchaser directly with the artist. Please note that all accessories, as well as additional items and/or ingredients pictured here with the product you are purchasing, are not included. All content and information provided here is for personal use only. It may not be reproduced in any way without FRIEDA's prior consent.