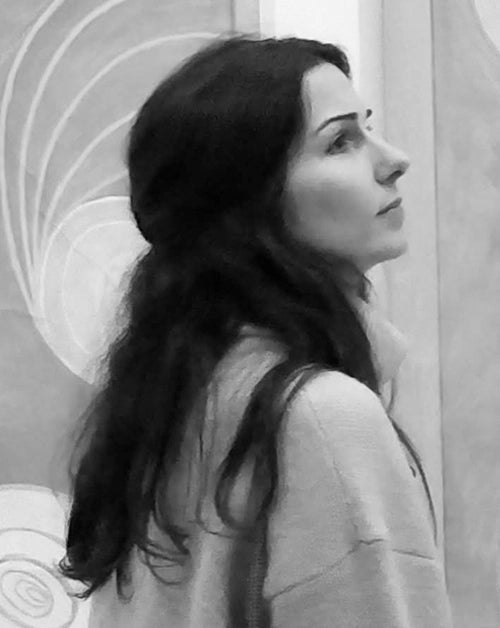 Anna's work was selected for the "PEOPLE" group exhibition at FRIEDA (June 2022 – August 2022). She also participated in the artist talk "The Body of work" on June 23.

Anna Guarneri is a visual artist based in Philadelphia. She received a B.A. degree from the University of Pennsylvania and is an experienced nonprofit professional. She works in various media, including drawing, painting, printmaking, and stained glass. Anna's ongoing series of self-portraits is inspired by Paleolithic "Venus" figurines, some of the earliest examples of figurative art. While the figurines were long thought to be fertility symbols or fetish objects, an alternative theory is that they were self-portraits made by women looking down at their own bodies. Paintings in the series incorporate forms and colors from historical, spiritual, and decorative art.
You can find more of Anna's work at her website.
Disclaimer
While every care has been taken to ensure that our product information is accurate, we recommend that you always check product labels and packaging prior to use. Atelier items may vary in their shape, color, or size. The sale of artwork will be handled by the purchaser directly with the artist. Please note that all accessories, as well as additional items and/or ingredients pictured here with the product you are purchasing, are not included. All content and information provided here is for personal use only. It may not be reproduced in any way without FRIEDA's prior consent.