This jam tastes like an exotic destination. It is hearty, full of flavor, and is best enjoyed with plain yogurt or on a scone for afternoon tea.
All FRIEDA fruit preserves and jams are made in small batches. Because FRIEDA does not add pectin to our jam, its consistency is smooth rather than sticky. Our jams require a slow cooking process to extract all the flavors from the fruit until it sets.
Think of future generations! If you live near FRIEDA, please return your empty, clean jar and receive a $0.50 glass deposit.
Net Weight: 11 oz (8 fluid oz) / 5.5 oz (4 fluid oz)
Ingredients: Peach, sugar, cinnamon, chai, ginger, lemon. Made with natural fruit (without preservatives).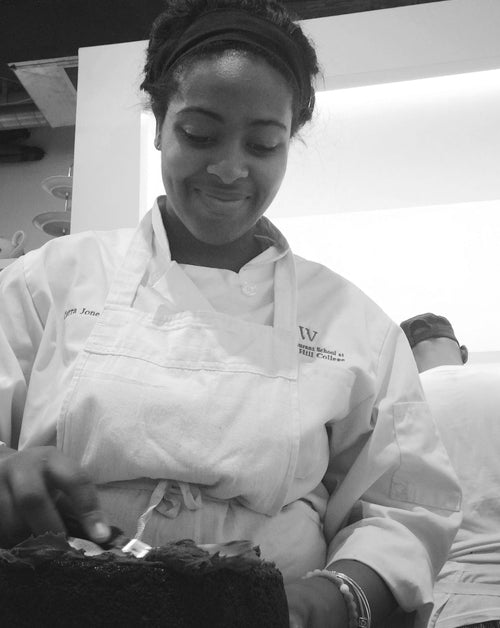 We hope you enjoy this FRIEDA product, joyfully made and carefully packaged by hand by a team of 18- to 80-year-olds from neighborhoods across Philadelphia. Your purchase helps us create fair-wage jobs for people of all generations, many of whom are retired. Some of them are looking for a fun and meaningful activity that supports the community; others are working to make ends meet.
Disclaimer
While every care has been taken to ensure that the information provided is accurate, we recommend that you always check the product labels and packaging prior to use. All FRIEDA Pantry food items are made by human hands, from natural products often sourced locally. Their shape, color, or size may vary. The color of the silk ribbon tie changes with the seasons. Please note that all accessories and additional items and/or ingredients pictured here with the product you are purchasing are not included. This information is supplied for personal use only. It may not be reproduced in any way whatsoever without FRIEDA's prior consent or without due acknowledgment.