2023
Materials: Oil paint, oil paint stick, and acrylic paint on stretched canvas
Size: 48" x 36"
PALAESTRA is a themed show created by Joseph Eggleston specifically for the wall space at FRIEDA. The works for Palaestra investigate shifting figures at the brink of action or while it's in full swing.

A palaestra was a school for sports in ancient Greece or Rome, especially for wrestling or boxing. I played with the idea of seizing "snapshots" of charged moments at such events. There is raw emotion captured within the struggling of the anonymous figures as well as familiarity in their forms.
All purchases of artwork are handled directly between the buyer and the artist Contact.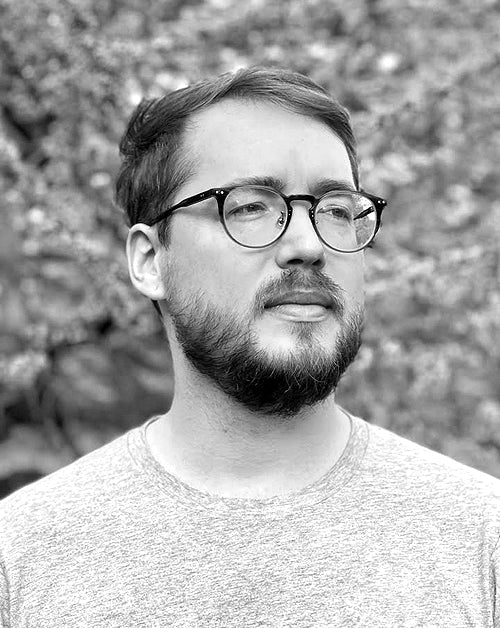 Joseph's work was selected for A closer look at FRIEDA (April 2023 - May 2023).

Joseph Eggleston is originally from Glen Falls, NY. He has lived and worked in Philadelphia, PA, since 2018, following a decade spent in New York City, where he earned his B.F.A. degree in fine arts from the Fashion Institute of Technology in 2012. He has been a member of Da Vinci Art Alliance in Philadelphia since 2021.

Eggleston's work has been exhibited in many group and solo shows in NY, including at FIT and Greenpoint Gallery, Brooklyn, and in Philadelphia at Da Vinci Art Alliance, Off the Wall Gallery at Dirty Frank's, and William Way LGBT Community Center. He was one of the artists in the PEOPLE group exhibition at FRIEDA in 2022.
You can find more of Joseph's work at his website.
Disclaimer
While every care has been taken to ensure that our product information is accurate, we recommend that you always check product labels and packaging prior to use. Atelier items may vary in their shape, color, or size. The sale of artwork will be handled by the purchaser directly with the artist. Please note that all accessories, as well as additional items and/or ingredients pictured here with the product you are purchasing, are not included. All content and information provided here is for personal use only. It may not be reproduced in any way without FRIEDA's prior consent.