This beautiful, 8-pointed origami votive holder will brighten up any celebration. It is the perfect ornament for the table or on a window seal for a friend or for your home.
It is created from handmade, silkscreened paper imported from Japan.
Each candle holder is unique. The pattern of the candle holder you receive may differ from the photo.
Material: Paper, LED light with coin cell battery.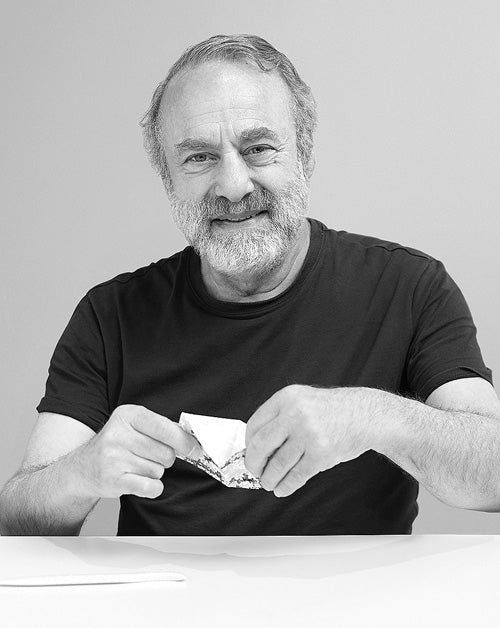 Richard has been a member of the FRIEDA family early on. Richard walked in one day to learn about FRIEDA. Over lunch, he folded origami figures and a new friendship was born.
Richard is an art educator living in southern New Jersey. He has spent the past fifty years teaching children. Richard taught Art in Washington Township, as a high school and middle school teacher, before becoming an elementary classroom teacher for grades 3 through 6 in Williamstown, NJ. He has taught origami, the ancient art of paper folding, at the Evesham Library, the Moorestown Library, the United Methodist Church in Pitman, Medford Leas, Cherry Hill JCC, and FRIEDA in Philadelphia. His interest in origami began as a grade school student, creating inflatable paper balloons. He's been folding paper ever since. He loves to get children and 'children at heart' of all ages excited by the self-discovery of the magic of folding a sheet of paper into 3-dimensional forms. Some of those forms include boxes, planes, puppets and animals.
Disclaimer
While every care has been taken to ensure that our product information is accurate, we recommend that you always check product labels and packaging prior to use. Atelier items may vary in their shape, color, or size. The sale of artwork will be handled by the purchaser directly with the artist. Please note that all accessories, as well as additional items and/or ingredients pictured here with the product you are purchasing, are not included. All content and information provided here is for personal use only. It may not be reproduced in any way without FRIEDA's prior consent.