2020
Materials: B&W photography. Wooden frame.

Size: 14" x 11" (unframed) – 20" x 16" (framed)

 All purchases of artwork are handled directly between the buyer and the artist Contact.
During my junior year at Duke University, I was given an assignment to create a photo-series documenting something that's meaningful to me. After class, I walked into our student café and spoke to my friend, Mr. Joseph, who works at the pasta restaurant in our café and has been a friendly face since my freshman year. Reflecting on my time at Duke, I realized that the people I rely on the most at school are the Black staff, but they are often overlooked by everyone else on campus. As a Black woman at Duke, I can relate to their experience and often feel out of place. 
During my sophomore year, as I began to go into the Durham community, I heard Duke called "The Plantation." Many people refer to our school this way because almost every employee working in landscape, housing, or dining is either Black or Hispanic. 
Since my freshman year, the Black staff at Duke have become my distant family who helped me feel comfortable in a space that wasn't built with us in mind. I decided to photograph Duke's Black employees and ask them about their stories. I already knew many of them, having had great conversations about their families and their lives before they worked at Duke. They told me that they are often ignored by students and other staff and they feel underappreciated. Many clean student dorms, make sure the lawns look good, and prepare the food that fuels our minds. Yet the University community rarely says thank you or even acknowledges that they exist.

Given how much they've helped make me feel welcome, I wanted to repay their kindness and share my appreciation by taking these intimate portraits.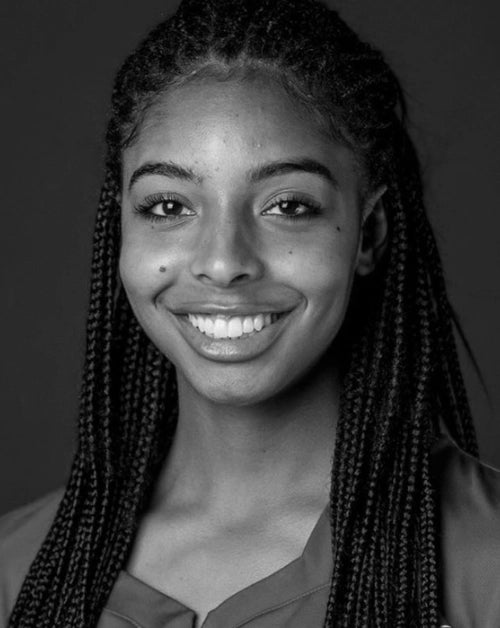 Alexis's work was selected for the "PEOPLE" group exhibition at FRIEDA (June 2022 – August 2022). She also participated in the artist talk "The unseen" on June 4.

Alexis Joseph graduated from Duke University in 2022 with a B.A. degree in visual arts.
Disclaimer
While every care has been taken to ensure that our product information is accurate, we recommend that you always check product labels and packaging prior to use. Atelier items may vary in their shape, color, or size. The sale of artwork will be handled by the purchaser directly with the artist. Please note that all accessories, as well as additional items and/or ingredients pictured here with the product you are purchasing, are not included. All content and information provided here is for personal use only. It may not be reproduced in any way without FRIEDA's prior consent.