In Morality Play, Lauren Hilger forges a restless path between the impressionable folly of youth and the boundlessness of individual becoming. A motley bildungsroman of fierce imagination, Morality Play reveals, and revels in, the paradox inherent in its title, angling for a tender virtue in the sensuousness of words. "Raised on a fast pencil, a sound expiring," Hilger reminds us that "From the world's first cities, it was always a woman / telling the future." Like a wild song fluent in, or flung against, awkward self-delusion and constrictive cultural norms, Morality Play offers a vision of womanhood as expansive as lucid dreaming, where all the "wrong words" become our "mother tongue."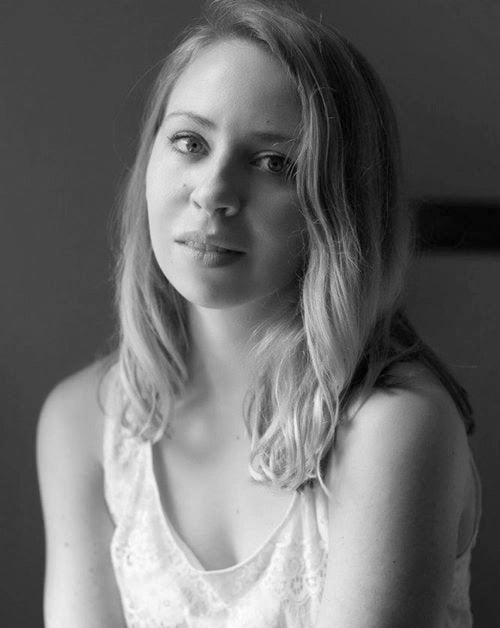 Lauren Hilger presents multidisciplinary readings and performances at FRIEDA since 2016. She also leads poetry writing workshops online and at our space at 320 Walnut Street.

Lauren Hilger is the author of Morality Play (Poetry NW Editions, 2022). Named a Nadya Aisenberg Fellow in poetry from MacDowell, she has also received fellowships from the Hambidge Center and the Virginia Center for the Creative Arts. She serves as a poetry editor for No Tokens. You can find more of Lauren's work at FRIEDA at 320 Walnut Street or check her website.
Disclaimer
While every care has been taken to ensure that our product information is accurate, we recommend that you always check product labels and packaging prior to use. Atelier items may vary in their shape, color, or size. The sale of artwork will be handled by the purchaser directly with the artist. Please note that all accessories, as well as additional items and/or ingredients pictured here with the product you are purchasing, are not included. All content and information provided here is for personal use only. It may not be reproduced in any way without FRIEDA's prior consent.