2022
(Set)

Materials: Photography. Metal frame (hanging).

Size: 16.25" x 12.25" (framed)
All purchases of artwork are handled directly between the buyer and the artist Contact.
Many ME Many Moods is but a slight departure from the absurdities and anxieties of Random Gifts, Guilt And The Search for Confident series. The video selfies or animated avatars represent a projection state of mental health, characters in a game of survival. A performance of an array of emotions experienced in what has felt like a virtual lucid dreaming that points to a constructed meta self. Discussing mental issues racial and sexual identity; misogynoir and sexual violence; erasure from one's identified community and society. "Everyone is playing. Everyone is performing. Survival is an act."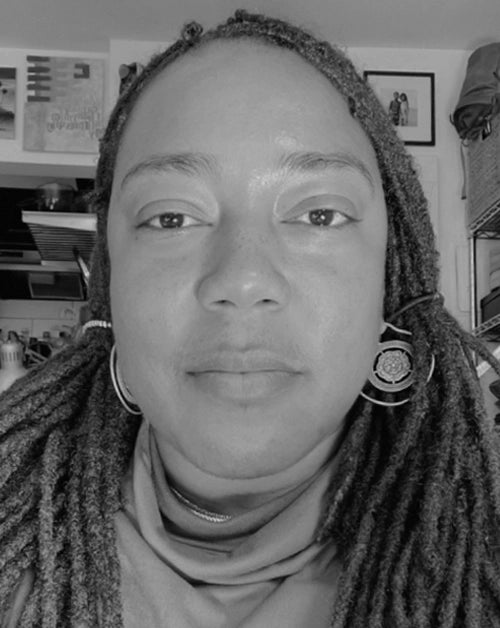 Jana's work was selected for the "PEOPLE" group exhibition at FRIEDA (June 2022 – August 2022).

Jana Williams is an American documentary photographer and visual storyteller based in Philadelphia. Their practice in photography touches on ideas of spectatorship and the oppositional gaze, voyeurism and representation of the Black female body throughout history, and celebration of the everyday. Jana began their investigation with the camera by taking self-portraits and photographs of the family. Their goal as a photographer has been to create a visual journal of their daily observations documenting life's rituals. Over the past five years, they've focused on making community-engaged art that documents the lives of the disabled, and LGBTQ youth of color. 

Jana received a B.F.A. degree in photography from Parsons School of Design. Their works have been exhibited in New Jersey, New York, Ghana, and London, and their photographs have been published in Marie Claire; Picture Magazine, and American Photography. Jana has received awards from AP34 and iPOY.; They recently worked with A+E/Lifetime Network, and their work has been collected by Danny Simmons and the African American Museum in Philadelphia.
You can find more of Jana's work at her website.
Disclaimer
While every care has been taken to ensure that our product information is accurate, we recommend that you always check product labels and packaging prior to use. Atelier items may vary in their shape, color, or size. The sale of artwork will be handled by the purchaser directly with the artist. Please note that all accessories, as well as additional items and/or ingredients pictured here with the product you are purchasing, are not included. All content and information provided here is for personal use only. It may not be reproduced in any way without FRIEDA's prior consent.