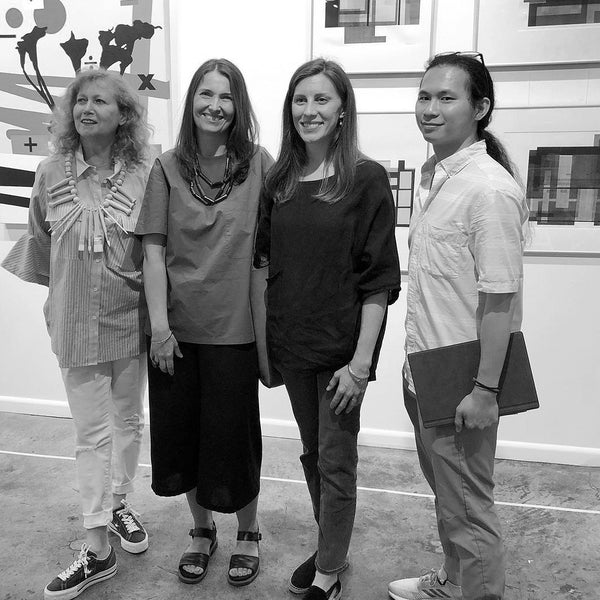 Danielle Siegelbaum was selected to exhibit in the show titled HOME at FRIEDA (June-August 2019). She also shared her artistic and creative thinking process during the workshop "Prévert Collage Workshop" on June 11, 2019.
In 2007, Danielle moved to NYC, leaving behind a French career in the fashion and publishing industries as a renowned textile illustrator and designer. Her artwork was quickly embraced in the US and published in the New-Yorker magazine. She was then recruited by Sony as a visual artist for the window displays of their flagship store. Her work is exhibited in galleries in Tribeca and Harlem, NY City. She recently moved to Philadelphia, where she is now devoting more time to her art. Having painted mainly with acrylic on canvas, she is now also creating art works using a variety of different media and objects such as wood, linocuts and also photography which gives her artwork its unique and captivating flare. Danielle's untamed artistic expression includes design products and accessories.
You can find more of Danielle's work at FRIEDA at 320 Walnut Street or check her website.
Disclaimer
While every care has been taken to ensure that our product information is accurate, we recommend that you always check product labels and packaging prior to use. Atelier items may vary in their shape, color, or size. The sale of artwork will be handled by the purchaser directly with the artist. Please note that all accessories, as well as additional items and/or ingredients pictured here with the product you are purchasing, are not included. All content and information provided here is for personal use only. It may not be reproduced in any way without FRIEDA's prior consent.