2021
Materials: Oil and cold wax

Size: 18" x 18"

Emily Dickinson wrote, "Ourself, behind ourself concealed/ should startle most." As social media alters my sense of people, more and more, I understand the wisdom of her words., I ask the question: How well do we really know our fellow humans? I use sunglasses as a metaphor for the screens we increasingly hide behind.
All purchases of artwork are handled directly between the buyer and the artist Contact.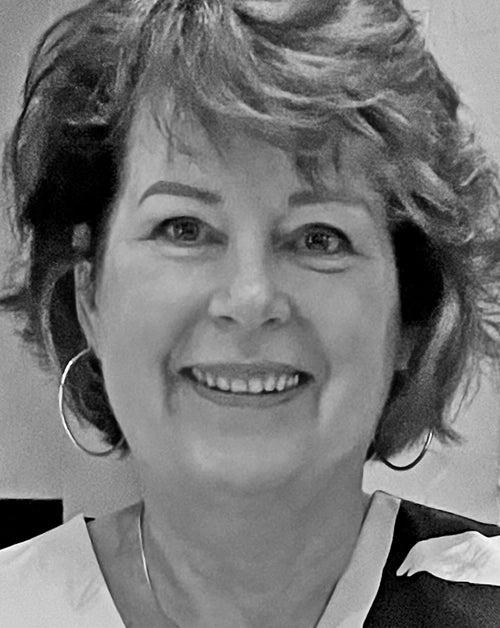 Sharon's work was selected for the "PEOPLE" group exhibition at FRIEDA (June 2022 – August 2022). She also participated in one of our ongoing community art projects "Dishing out stories".

Sharon Egan completed her BFA degree at Penn State University and is continuing her education at the Pennsylvania Academy of Fine Art and in private workshops. She has been honored to receive numerous awards for her work in oil and watercolor. Sharon has enjoyed teaching watercolor as a continuing education instructor at Bucks County Community College and as a workshop instructor at Grounds for Sculpture in Hamilton, NJ. She is an active member of Oil Painters of America.
You can find more of Sharon's work at her website.
Disclaimer
While every care has been taken to ensure that our product information is accurate, we recommend that you always check product labels and packaging prior to use. Atelier items may vary in their shape, color, or size. The sale of artwork will be handled by the purchaser directly with the artist. Please note that all accessories, as well as additional items and/or ingredients pictured here with the product you are purchasing, are not included. All content and information provided here is for personal use only. It may not be reproduced in any way without FRIEDA's prior consent.