2018
Materials: Oil on canvas

Size: 36" x 24"

All purchases of artwork are handled directly between the buyer and the artist Contact.
Sofiya has developed a personal vision based on intimate moments of her life as a means to draw commentary about complex, yet commonly relatable, ideas. Much of her art draws inspiration from her experience of immigrating to New York from Russia and discovering a new, more open-minded culture than the one she had been exposed to. The vibrant artistic community in which she has immersed herself in the U.S. often becomes the subject of her mainly figurative paintings. In her work, Sofiya wants to create a connection between the Russian humanistic tradition of painting and contemporary themes of urban living in a Western megapolis. Growing up in such very different backgrounds inspires her to express all of the influences she encountered on her path and show the vulnerability that unites the people of both worlds. Some of Sofiya's recent series focus on the duality of New York City's nightlife performers in the time of pandemic isolation or on exploring the sense of belonging in a context of immigration. 
Sofiya prefers oil paint as her main material because of its ability to convey light and intricate color relations through the layering of transparencies. She often uses dramatic lighting in her work to navigate the viewer's attention through her paintings and creates a story by establishing a hierarchy among depicted objects. Her work is mostly representational, and she tends to include many details in compositions in order to add layers of narrative to her work and allow each element to tell its own story.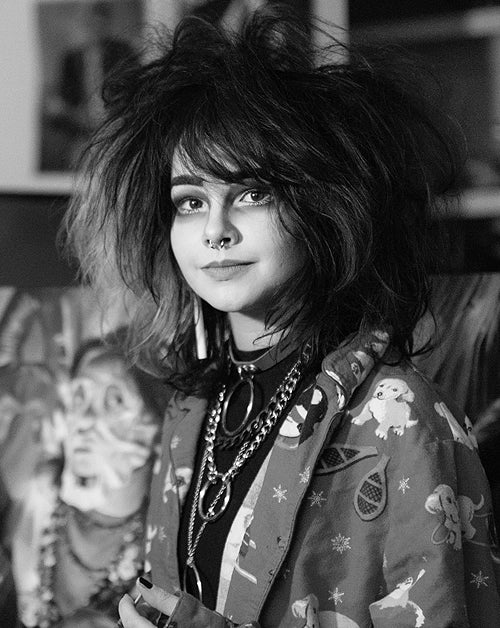 Sofiya's work was selected for the "PEOPLE" group exhibition at FRIEDA (June 2022 – August 2022). She also participated in one of our ongoing community art projects "Dishing out stories".

Sofiya Kuzmina was born in Moscow and is now based in New York City, where she attends New York Academy of Art, working toward her M.F.A. in painting. She received a B.F.A. in illustration at the School of Visual Arts in New York City. In Moscow, she was named to a list of 35 outstanding contemporary Russian artists under the age of 50. Her work has been exhibited in group shows and juried exhibitions in Florida, New York, Rome, and Antwerp.
You can find more of Sofiya's work at her website.
Disclaimer
While every care has been taken to ensure that our product information is accurate, we recommend that you always check product labels and packaging prior to use. Atelier items may vary in their shape, color, or size. The sale of artwork will be handled by the purchaser directly with the artist. Please note that all accessories, as well as additional items and/or ingredients pictured here with the product you are purchasing, are not included. All content and information provided here is for personal use only. It may not be reproduced in any way without FRIEDA's prior consent.