The FRIEDA Tote is both stylish and practical, sleek yet spacious enough to hold what you need for an overnight getaway. It's ultra-light, yet big enough to accommodate groceries or your yoga gear. It's both tear and water-resistant, perfect for the beach. When not in use, it folds up easily to a compact size.
The FRIEDA Tote is designed and hand-made in Philadelphia using regionally sourced materials. Like many of FRIEDA's hand-crafted creations, the Tote is made by retirees and other project participants of all ages, who come together from neighborhoods across Philadelphia.
Size: 17" x 17", folded 6" x 6", handles 29"
Materials: Leather, TYVEK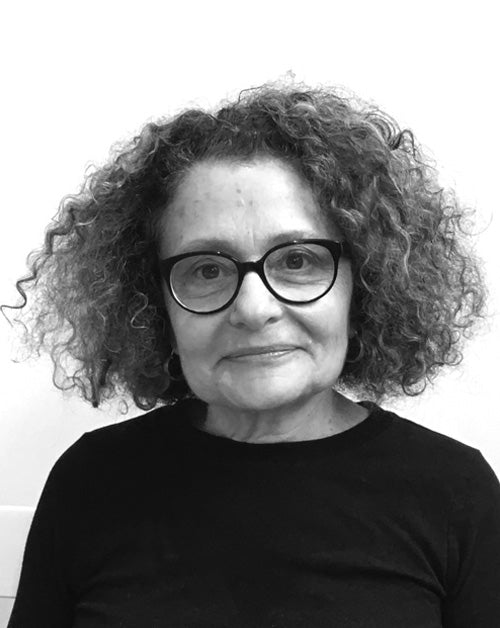 Sandra has been part of the FRIEDA family for more than three years. In addition to being an excellent baker and cook, she has a professional background in textiles. After she learned to sew as a teen, making patterns out of newspaper, Sandra earned an undergraduate degree in art education with a major in weaving. She later got a bachelor's degree from New York's Fashion Institute of Technology (FIT) and an MBA from the University of New Hampshire. Sandra's career includes jobs as a pattern maker, technical manager, and VP of product integrity and corporate social responsibility. Sandra gets inspiration from her extensive travels to India, China, ASEAN countries, Europe, and the Caribbean.
Disclaimer
We hope you enjoy this custom-made FRIEDA creation. Each piece is designed and handmade at the FRIEDA Atelier as a whimsical and playful way to engage the community. Your purchase helps to support local artists and crafters of all ages. Inquire about customization. While every care has been taken to ensure that our product information is accurate, we recommend that you always check product labels and packaging prior to use. Atelier items may vary in their shape, color, or size. The sale of artwork will be handled by the purchaser directly with the artist. Please note that all accessories, as well as additional items and/or ingredients pictured here with the product you are purchasing, are not included. All content and information provided here is for personal use only. It may not be reproduced in any way without FRIEDA's prior consent.