2021
Materials: Acrylic, charcoal pencil, graphite, and wax pastel on watercolor paper. Wooden frame. (hanging). 
Size: 14" x 11" (framed)
My work explores figurative painting, primarily portraits. It is representational but still celebrates the brushstroke. Common subject matter found within my work includes my ideas on individual and group identity, sexual orientation, queer stereotypes, isolation, and the societal construction of gender identity.
All purchases of artwork are handled directly between the buyer and the artist Contact.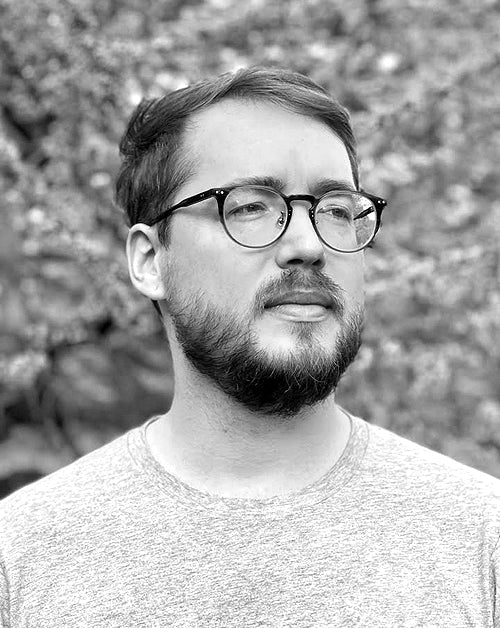 Joseph's work was selected for the "PEOPLE" group exhibition at FRIEDA (June 2022 – August 2022).

The works for this exhibition is a collection of six solitary, vibrantly colorful portraits from the past six years. Joseph Eggleston has lived and worked in Philadelphia, PA since 2018, following a decade spent in New York City. He earned his B.F.A. degree in fine arts from the Fashion Institute of Technology (New York) in 2012 and has been a member of Da Vinci Art Alliance (Philadelphia) since 2021.
You can find more of Joseph's work at his website.
Disclaimer
While every care has been taken to ensure that our product information is accurate, we recommend that you always check product labels and packaging prior to use. Atelier items may vary in their shape, color, or size. The sale of artwork will be handled by the purchaser directly with the artist. Please note that all accessories, as well as additional items and/or ingredients pictured here with the product you are purchasing, are not included. All content and information provided here is for personal use only. It may not be reproduced in any way without FRIEDA's prior consent.