2020
Hand Drawn Doodle.
Materials: Inks on watercolor paper. 
Size: 9.5" x 6.75" (unframed) 16" x 12" (framed)

In-store pickup only. For shipping please contact us via email.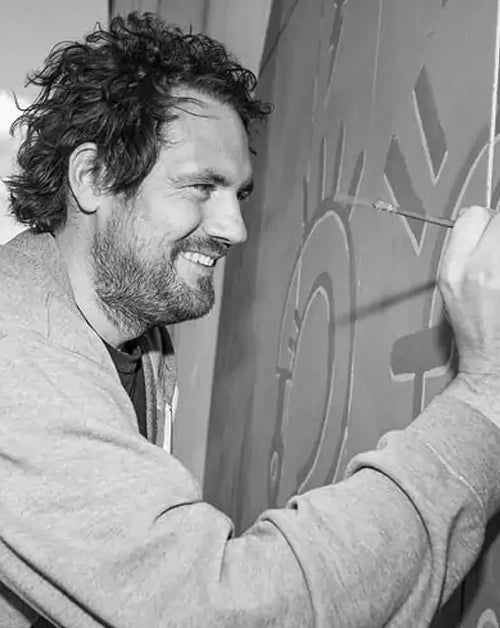 Matt Jones was selected for A closer look at FRIEDA (September-October 2022).

He also shared his artistic way of thinking during the workshop "Figure creation".

Matt Jones is a self-described quirky British man, who is a multimedia artist, sculptor, curator, teacher, and toy designer. He is best known for his fan-favorite toy creation, Lunartik in a Cup of Tea, and his informative Plastik Surgery handbooks and workshops. He has worked for many years as a professional product designer, taking many of his projects from concept design to completion. Winning a designer toy award in 2005 set Matt on the road to self-producing his figures, using his product design mold-making skills. He has worked in the designer toy industry for over 20 years, collaborating with art toy companies and many talented artists along the way. He also worked as a freelance artist/designer from his offbeat underground Berlin studio and gallery. Matt's passion to share knowledge about how to make your own designer toys helped him set up his own school, the Plastik Surgery Workshop.
You can find more of Matt's work at FRIEDA at 320 Walnut Street or check his website.
Disclaimer
While every care has been taken to ensure that our product information is accurate, we recommend that you always check product labels and packaging prior to use. Atelier items may vary in their shape, color, or size. Please note that all accessories, as well as additional items and/or ingredients pictured here with the product you are purchasing, are not included. All content and information provided here is for personal use only. It may not be reproduced in any way without FRIEDA's prior consent.