2020
Materials: Acrylic on palm bark
Size: 14" x 17" 
All purchases of artwork are handled directly between the buyer and the artist Contact.

As an artist, my goal is to reach something deeply felt in the collective imagination. Despite the losses of our times – climate change and the dangers it claims on our lives and future generations; the violence perpetrated on each other; COVID-19 – I find I still must create works of awareness, renewal, and beauty.

The beauty of our one-and-only sacred home is one of my themes, as is the full consciousness of living. I wish not to "tell" a story as much as express something ineffable that touches the unconscious as well as the conscious mind. Like my artistic influences – Anselm Kiefer, Clifford Still, Milton Avery, Georgia O'Keefe, Paul Klee, and Rembrandt – my work flows between figuration and the abstract. It is emotive, responsive, and contemplative.
This work is my way of expressing my being in the world.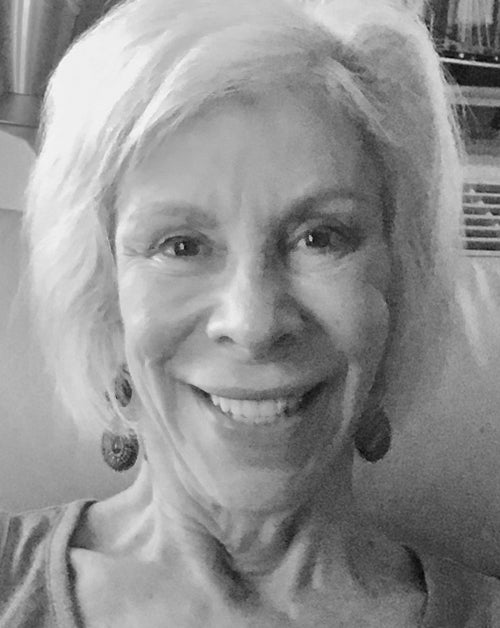 Pamela's work was selected for the "PEOPLE" group exhibition at FRIEDA (June 2022 – August 2022).

Pamela Tudor is a painter and maker of mixed media shadow boxes and sculptures. Her expressive paintings and sculptures investigate concerns about the destruction and beauty of our home planet. After receiving an M.A. degree in applied psychology from New York University, she went to art school for four years. Pamela has shown at numerous solo and group shows, including at the Pennsylvania Academy of Fine Arts, the Fairmount Waterworks; the Marriott at the Philadelphia Navy Yard; the Noyes Museum in Oceanville, NJ; the El Paso Museum of Art; and the Emerging Collector Gallery, NYC. Her work is in private collections in. NY, NJ, Philadelphia, Miami, and Los Angeles.
You can find more of Pamela's work at her website.
Disclaimer
While every care has been taken to ensure that our product information is accurate, we recommend that you always check product labels and packaging prior to use. Atelier items may vary in their shape, color, or size. The sale of artwork will be handled by the purchaser directly with the artist. Please note that all accessories, as well as additional items and/or ingredients pictured here with the product you are purchasing, are not included. All content and information provided here is for personal use only. It may not be reproduced in any way without FRIEDA's prior consent.