2020
Materials: Pen, pencil, ink, glitter and glue on paper.

Size: 8" x 8" (unframed)

All purchases of artwork are handled directly between the buyer and the artist Contact.

Sabrina Small is a mixed media artist with an emphasis on drawing and stitching. Her artwork, inhabited by Lovecraftian beings, speaks to the raw and grotesque nature of life on this planet. These personal representations are both autobiographical diaries and sensitive documentations of her past relationships and life experiences. In an imperfect, complicated world, both inside and out, Sabrina seeks solace and growth in the daily practice of creating order out of chaos through art.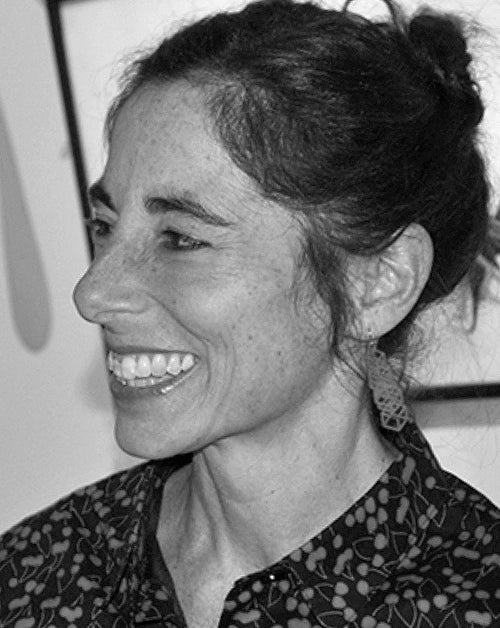 Sabrina Small was selected for A closer look at FRIEDA (December 2022 - January 2023). She also shared her artistic way of thinking during the Meet the artist event on January 19, 2023.

Sabrina earned her B.F.A. degree from The Maryland Institute College of Art in Baltimore. Her work has been exhibited in museums and galleries in Berlin, Budapest, Hamburg, Los Angeles, Mallorca, Miami, Nanjing, Philadelphia, Sarasota, San Francisco, Seattle, and Stuttgart. She currently lives in Philadelphia.
You can find more of Sabrina's work at her website.
Disclaimer
While every care has been taken to ensure that our product information is accurate, we recommend that you always check product labels and packaging prior to use. Atelier items may vary in their shape, color, or size. The sale of artwork will be handled by the purchaser directly with the artist. Please note that all accessories, as well as additional items and/or ingredients pictured here with the product you are purchasing, are not included. All content and information provided here is for personal use only. It may not be reproduced in any way without FRIEDA's prior consent.