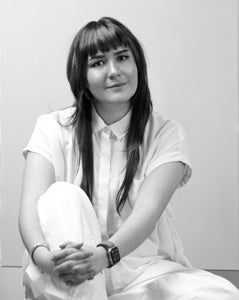 Katty Huertas's work was selected for the "green" group exhibition at FRIEDA (November 2021 – January 2022).

She also explained the universe she had created for Mountain Mother & Other Stories, a celebration of Colombian folklore, during the "Pop-up book presentation"at FRIEDA. Katty is a multidisciplinary artist born in Colombia and based in Washington DC. She holds an MFA in Graphic Design from MICA. Her work explores identity, folklore, and double standards, among other subjects. She combines analog and digital mediums such as painting, sculpture, fiber work, book arts, digital drawing, and animation to develop the final product. You can find more of Katty's work at her website.
Disclaimer
While every care has been taken to ensure that our product information is accurate, we recommend that you always check product labels and packaging prior to use. Atelier items may vary in their shape, color, or size. The sale of artwork will be handled by the purchaser directly with the artist. Please note that all accessories, as well as additional items and/or ingredients pictured here with the product you are purchasing, are not included. All content and information provided here is for personal use only. It may not be reproduced in any way without FRIEDA's prior consent.