Material: Acrylic ground on collaged paper.
Size: 38.5″ x 27.5″
All purchases of artwork are handled directly between the buyer and the artist. Contact.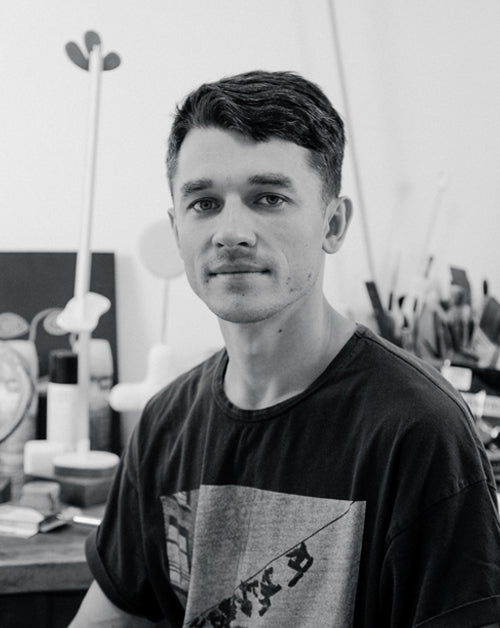 Igor Sokol was selected for A closer look at FRIEDA (June-August 2021).

He also shared his artistic way of thinking during the workshop "Shadow and light in drawing".
Igor experiments with different media and investigates additional methods of expressing himself. His curiosity has led him to learn and practice other disciplines, such as woodworking and photography, which he uses to advance his paintings' composition and color, and to explore sculpture. Igor strives in both his art and his life to clarify the everyday and consider deeper expressions of unchallenged perceptions. He endeavors to distill things to their essential point – that which matters most – by investigating routes and methods of arriving at his focus: simplicity and dimension.
You can find more of Igor's work at FRIEDA at 320 Walnut Street or check his website.
Disclaimer
While every care has been taken to ensure that our product information is accurate, we recommend that you always check product labels and packaging prior to use. Atelier items may vary in their shape, color, or size. The sale of artwork will be handled by the purchaser directly with the artist. Please note that all accessories, as well as additional items and/or ingredients pictured here with the product you are purchasing, are not included. All content and information provided here is for personal use only. It may not be reproduced in any way without FRIEDA's prior consent.