2021 - 2023
Found demolition rebar and concrete, fabricated neon and laboratory clamps



100% of the sale proceeds of any artwork during the exhibition go to the artist.
All purchases of artwork are handled directly between the buyer and the artist.
The demolition-sourced rebar, which emerges from the rubble like 3D scars, represents the trauma it underwent during destruction. The lab equipment I use reflects my experimental and "alchemistic" approach to building. I cast the form of the neon to mimic the twisted, 3D drawing of the demolition rebar.

John Schlesinger was selected for A closer look at FRIEDA (February - March 2023). He also shared his artistic way of thinking during the Meet the artist event on March 9, 2023.

John Schlesinger is a veteran photographer-turned-sculptor and installation artist living and working in Philadelphia. He has received a Rome Prize, Louis Comfort Tiffany Award, Aaron Siskind and CFEVA Fellowships, and two NEA Fellowships. His work has been reviewed in Art in America, The Village Voice, Aperture, Bomb Magazine, ARTNews, and The New York Times and can be found at Walker Art Center (MN); SFMOMA; The Museum of Fine Arts, Houston; Dallas Museum of Art; Hamburger Kunsthalle; The Art Institute of Chicago; Brooklyn Museum; and MoMA.
He has taught at School of Visual Arts (NYC), Rice and Drexel Universities, and Rockland (NY) Community College. Residencies include Yaddo and multiple stays at MacDowell, VCCA, and Blue Mountain Center.
Schlesinger has an MFA degree in Interdisciplinary Art from Penn.

You can find more of John's work at his website.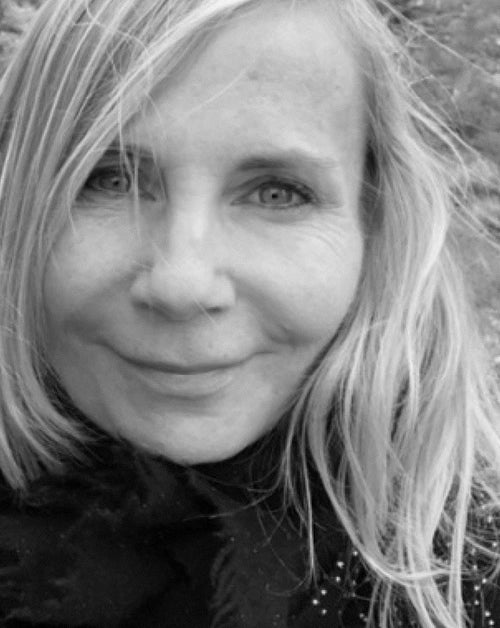 Carolyn's work was selected for the "PEOPLE" group exhibition at FRIEDA (June 2022 – August 2022). She also participated in the artist talk "The unseen" on June 4.

Born in Rochester, NY, Carolyn Harper was educated at Kenyon College (B.A.) and the University of Pennsylvania (M.F.A.). She is an educator and artist, who has taught art at all levels and who exhibits nationally. She also partners with various non-profit organizations to create exhibitions that are specific to their community.
You can find more of Carolyn's work at her website.
Disclaimer
While every care has been taken to ensure that our product information is accurate, we recommend that you always check product labels and packaging prior to use. Atelier items may vary in their shape, color, or size. The sale of artwork will be handled by the purchaser directly with the artist. Please note that all accessories, as well as additional items and/or ingredients pictured here with the product you are purchasing, are not included. All content and information provided here is for personal use only. It may not be reproduced in any way without FRIEDA's prior consent.